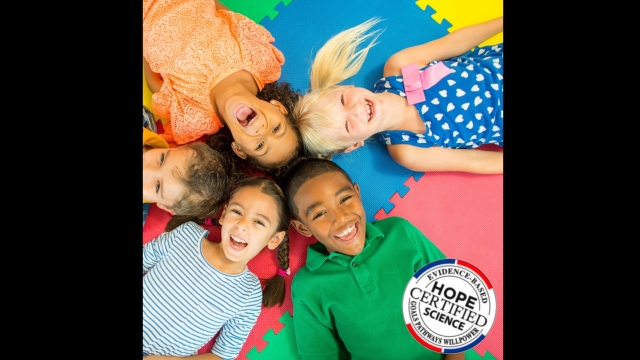 Hope Rising has announced that a sample lesson of its "My Best Me" curriculum is now available on its website. The company hopes to encourage more educators and schools to incorporate methods for nurturing positive behavior into their education programs. Its "My Best Me" course was developed to reduce stress in students and assist them in overcoming adversity and hardship, using hope as a motivator.
Interested parties can learn more at https://info.hoperisingedu.com/emotional-intelligence/curriculumsample
The announcement comes as a pre-pandemic study of 700,000 students found that only 45% reported feeling hopeful. Hope Rising aims to change that and believes that having hope can be learned. By implementing its "My Best Me" curriculum, educators can start teaching their students how to be hopeful.
"When you nurture hope in students, you change the trajectory from despair to thriving," says Hope Rising CEO. "The results echo throughout the campus. Higher hope equates to academic improvement, emotional livelihood, decreased drop-outs, and thriving teachers."
Having hope helps to build resilience, especially for children experiencing great adversity in their lives, and lessens the negative and lasting impacts of stress, says Hope Rising. The organization's "My Best Me" curriculum, the first Hope-Certified Emotional Intelligence program in the world, was designed specifically to assist students in developing skills in conflict resolution, teamwork, goal setting, and in exercising their creativity.
According to Hope Rising, this curriculum has a proven ability to build adaptive and positive behavior, develop students' emotional competencies, and create a more beneficial learning environment for all. Educators who have put "My Best Me" into practice have noted it results in reduced classroom disruptions, a decreased need for taking disciplinary actions, and improved students' ability to achieve learning outcomes.
To date, "My Best Me" has resulted in a 68% reduction in school suspensions, an 81% decrease in dropouts, and a 44% lower occurrence of chronic absenteeism in students, among other benefits.
"The My Best Me curriculum contributes to the mental health and well-being of students while enhancing their social and emotional competencies," added Rocky Malloy.
Interested parties can learn more and contact Hope Rising by visiting https://hoperisingedu.com
Hope Rising
3750 West Main Street
Suite AA
United States
COMTEX_429172129/2764/2023-04-13T01:08:40