11 Marketing + Design Offers Custom Graphic Solutions to Help Businesses Improve Visualization and Branding in Amarillo, Texas
Amarillo, TX – 11 Marketing + Design offers its clients professional graphic design services to help them improve their visual efforts in marketing and branding. Services are tailored to meet each client's unique business needs. They develop intriguing graphics alongside captivating content that communicates key ideas and messages about products, services, or business information. The company offers custom-made logo designs for clients to choose from and works to turn their vision into a reality. The designers on their team are well versed in all things graphic design and know how to use visual elements to make a statement.
A winner of the Amarillo EnterPrize Challenge, 11 Marketing + Design was awarded $100,000 dollars to go toward the development of the business. These funds have given the company an opportunity to expand the services they provide and begin assisting a larger region. With an A+ rating on the Better Business Bureau, their services are unbeatable.
This web design, Amarillo-based company helps clients build a reputable brand by gaining more visibility on the Internet. They create original logos and other content representative of their clients' service style, offerings, and credibility which builds a sense of trust for them among their target market. Some of their digital marketing services include logo design, SEO services, graphic design, social media design & management, print, and branding design.
Using software they know to be the best,11 Marketing + Design are experts at envisioning their clients' needs and creating graphic designs that work to drive business and expand reach. The team's graphic designers are vetted for their skill and adequacy in working with modern designs, software, and technologies commonly used in the digital marketing industry. They take a client-centered approach by involving the client with the project to better understand their values and meet their needs. In order to better serve the needs of clients, they continue to educate themselves on various techniques and ideas to create new, evidenced strategies that continue to grow in the digital marketing industry.
The company representative had this to say about their services,
"Here at 11 Marketing, the graphics we design are made with the intent to captivate the attention of the viewer and leave a good impression on them. We know how bad designs can harm your business and only strive for the best. Using graphic design, we are able to cultivate logos and other content that will give consumers a more accurate idea about your business. The unmatched skill of our graphic design team is something to admire and will leave you wondering why you didn't come to us sooner."
Professional services provided by 11 Marketing + Design help grow and develop businesses by producing quality graphic designs for them. These graphic design services aid in growing brand awareness by using them to create promotional items worth holding onto. Taking the time to give clients a better understanding of how these key designs and strategies are going to benefit their business is important to them.
11 Marketing + Design offers other services like website development and design, social media design, and search engine optimization (SEO). Their web design services are ADA compliant. In SEO, they offer Google business optimization and local and technical SEO services.
11 Marketing + Design is located at 600 S Tyler St, Ste 2100, Amarillo, TX, 79101, US. Contact a team member by calling 806-412-1100 to request or inquire about a service. Visit the company website for more information on their custom digital marketing, SEO, and graphic design services.
Media Contact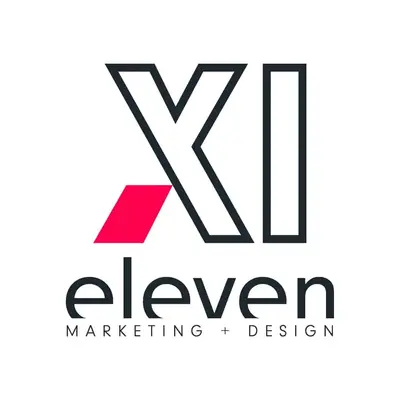 Company Name
11 Marketing + Design
Contact Name
Walter Steelman
Phone
806-412-1100
Address
600 S Tyler ST, Ste 2100
City
Amarillo
State
TX
Postal Code
79101
Country
United States
Website
https://11marketing.net/locations/amarillo/
COMTEX_413450902/2737/2022-08-31T10:13:20