Padgett Business Services, a Leading Accountant, Is Offering Specialized Business and Personal Accounting Services in Sherwood, AB
Sherwood, AB – Padgett Business Services in Sherwood Park offers specialized accounting services to small and medium sized businesses. The company's services include business advice and consultation, tax preparation, government compliance, financial reporting, complete payroll services, and more. Their service provision is focused on making the firm a trusted advisor and accountant that can help clients' businesses to grow.
Padgett Business Services has comprehensive tax services that include analyzing tax and financial problems, formulating solutions, and making recommendations in order to provide advice on taxation for clients. They focus on startups and small to medium sized businesses to provide bookkeeping services. These include processing vendor bills and related payments, reconciling bank, credit card, and merchant accounts, preparing customer invoices and posting related deposits, and assisting in the collection of past-due invoices, among others.
Padgett Business Services has a team of licensed and experienced accountants and other finance professionals. The company has a customer-centric policy that meets client needs and creates positive client experiences. They implement a personalized approach to accounting that considers their clients' unique needs.
The company representative had this to say about their services, "At Padgett, we are the Small Biz Pros. We provide a unique combination of business services to help small business owners succeed. For over 40 years, we have catered to the individual needs of small business owners through a network of 400 local owner-operated offices by way of personal relationships and efficient service. We provide peace of mind to help our clients, allowing them to focus on growth, and our services are designed so that you can focus on what you do best – growing and nurturing your business!"
Padgett Business Services has the resources to balance the needs of individuals, start-ups, and established small businesses. Their personalized approach ensures that clients pay for services that are relevant to their businesses. They understand the needs of each client, which positively impacts their client experiences resulting in better outcomes and higher levels of client satisfaction.
The firm has a wide portfolio of accounting services which helps them balance the varied client needs. This diversity also increases the likelihood of clients getting the services they need for different types of businesses. The company has decades of experience and is conversant with past and new upcoming accounting methods that can help their clients.
Padgett Business Services offers other services like advisory and consultation. Their consulting services are dedicated to providing answers to clients' queries each month from a consistent, accurate, and complete set of records. They can answer questions about most facets of business.
Padgett Business Services is located at 109 Cree Rd, Sherwood Park, AB, T8A 3X9, CA. For consultation and booking, contact their staff by calling (780) 464-6441. Visit the company website for more information on their specialized business and personal accounting services.
Media Contact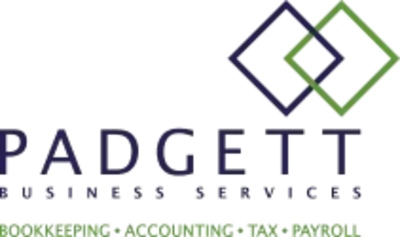 Company Name
Padgett Business Services
Contact Name
Kevin Fichtner
Phone
(780) 464-6441
Address
109 Cree Rd
City
Sherwood Park
State
AB
Postal Code
T8A 3X9
Country
Canada
Website
https://www.padgettsherwood.ca/
COMTEX_408048837/2737/2022-06-01T09:31:46